Paris Hilton Addresses Breakup With Ex-Fiancé Chris Zylka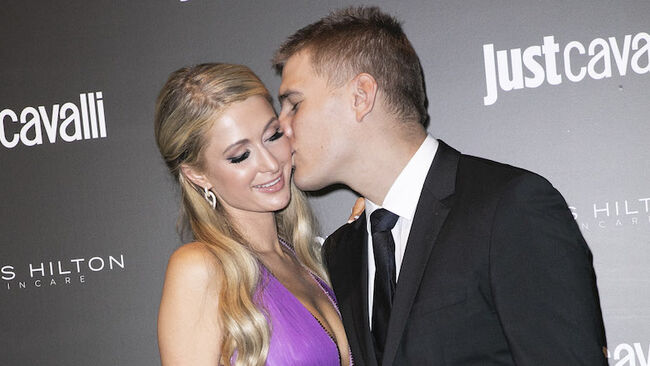 Paris Hilton has broken her silence on ending her months-long engagement with fiance Chris Zylka.
Hours after TMZ reported that Hilton had called off her engagement to the Leftovers actor, the socialite somewhat addressed her split on social media Monday night (November 19) with a quote from one of her style icons, Marilyn Monroe.
"I believe that everything happens for a reason. People change so that you can learn to let go. Things go wrong so that you appreciate them when they're right," Hilton writes in the post, adding, "You believe lies so you eventually learn to trust no one but yourself. And sometimes good things fall apart so better things can fall together."
It's still unclear, but Hilton's (albeit ambiguous) seems to suggest she and Zylka's relationship may have been marred due to trust issues. Guessing by Hilton's unbothered demeanor, however, we may never know.
Even so, sources affirmed the couple had a civil breakup and that Hilton "wished" her ex the best. This week was the first time we learned of their split, although insiders said the pair split "several weeks ago" after Hilton came to the conclusion that Zylka just wasn't the one… despite being together for over a year.
What's more, she's yet to return the $2 million engagement ring Zylka used to pop the question to her in January, TMZ has learned. And in case you're wondering — YES! — he definitely wants it back, and per California law, Hilton is required to give it back since she called off the engagement.
Photo: Getty Images