Will Meghan Markle Celebrate Thanksgiving This Year?
Meghan Markle's first Thanksgiving as a member of the Royal Family is only a few days away. This time last year her engagement to Prince Harry hadn't been announced yet, either, so she got to spend the holiday with her mom in California. Now, though, she's officially the Duchess of Sussex, which has many royal watchers wondering if she'll be allowed to celebrate the American holiday.
As of Tuesday (Nov. 20), Prince Harry and Meghan don't have any official royal duties scheduled for Thanksgiving. This means the parents-to-be are free to spend the day how they like. While it's unlikely they'll commemorate the holiday in any public way-Thanksgiving isn't exactly a British-friendly holiday, after all-but Meghan could celebrate in private at home. Perhaps even Prince William and Kate Middleton will pop by Prince Harry and Meghan's Kensington Palace cottage for a Thanksgiving feast? The Cambridge family is free on Thursday (Nov. 22), as well.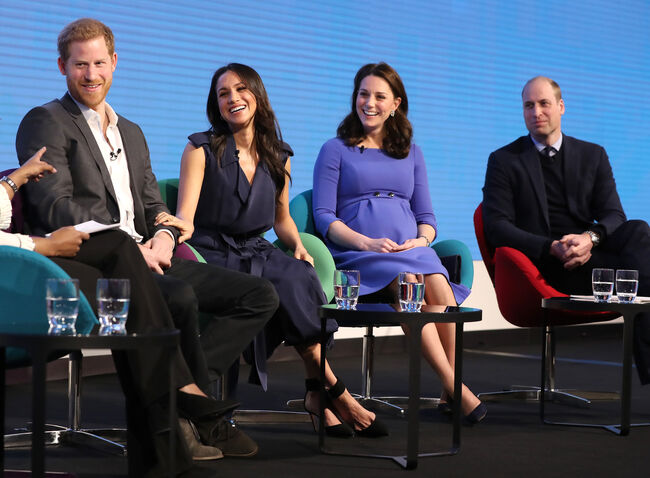 Meghan has been open about her love of cooking in the past, especially on her now-defunct lifestyle blog The Tig. She even has experience making the perfect Thanksgiving turkey. She shared a picture of her Turkey on her Instagram account back in 2015, writing, "Oh, that time I roasted a pretty perfect Thanksgiving turkey! The question is, can I do it again? The pressure is on!"
Meghan's Instagram has since been deleted, but perhaps this is the year she finds out if she can cook a "pretty perfect" Turkey again.
Photo: Getty